Chestertons Polo in the Park goes Carbon Neutral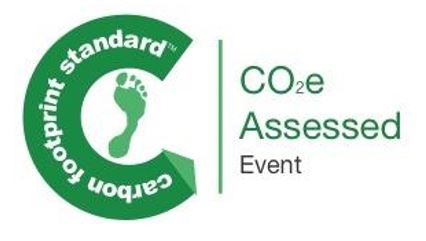 Chestertons Polo in the Park, Europe's biggest 3-day polo and lifestyle festival, are proud to announce that we are now certified Carbon Neutral and will offset as much carbon as we produce. Chestertons Polo in Park is also working on some exciting initiatives to further improve its environmental impact, with these expected to be announced over the course of 2023.
After commissioning Carbon Footprint Ltd., a specialist carbon tracking company, Chestertons Polo in the Park has now offset half of what it currently produces in London each year by investing money into offsetting schemes, which reduce carbon emissions across the world. This follows the lead of our title sponsor, Chestertons, who in 2019, decided to replace all of its fleet with electric BMW i3's, which helped reduce its carbon footprint by over 20 tonnes.
The carbon footprint assessment includes:

• Site energy consumption (diesel generators)
• Rail and tube travel to event (return)
• Bus Travel to the event (return)
• Van and lorry travel (site set-up)
• Food (estimate)
• Paper consumption (brochures)
• Well to tank
The all new Fulham Food Festival will be a big attraction at the event, and will feature some of London's most popular restaurants and street food including the Argentine Steak Restaurant, Gaucho, burgers from Truffle London, seafood bites from Calamari Canteen, Hot Dogs from La Cocinita and Curry on Naan Stop serving up Mumbai street food. Our forward thinking Food and beverage partners have all taken the initiative to improve its environmental impact and we hope that our future partners continue to do so;

• Switching to reusable plastic glassware in 2022. There will be no disposable plastic glassware on site.
• Paper straws across the site (since 2017)
• All soft drinks served will be canned, including water. Reducing single-use plastic across site significantly.
• All glass, cardboard & aluminium waste is recycled.
Rory Heron, MD, said:

"With the growing concern among many around the world in regards to sustainability, the team, our partners and I are continuing our work this year to be a socially responsible business"